The price of destination weddings—much like local, close-to-home weddings—aren't cut and dry. Most of the guidance you'll see online will say, "it depends…" because it does!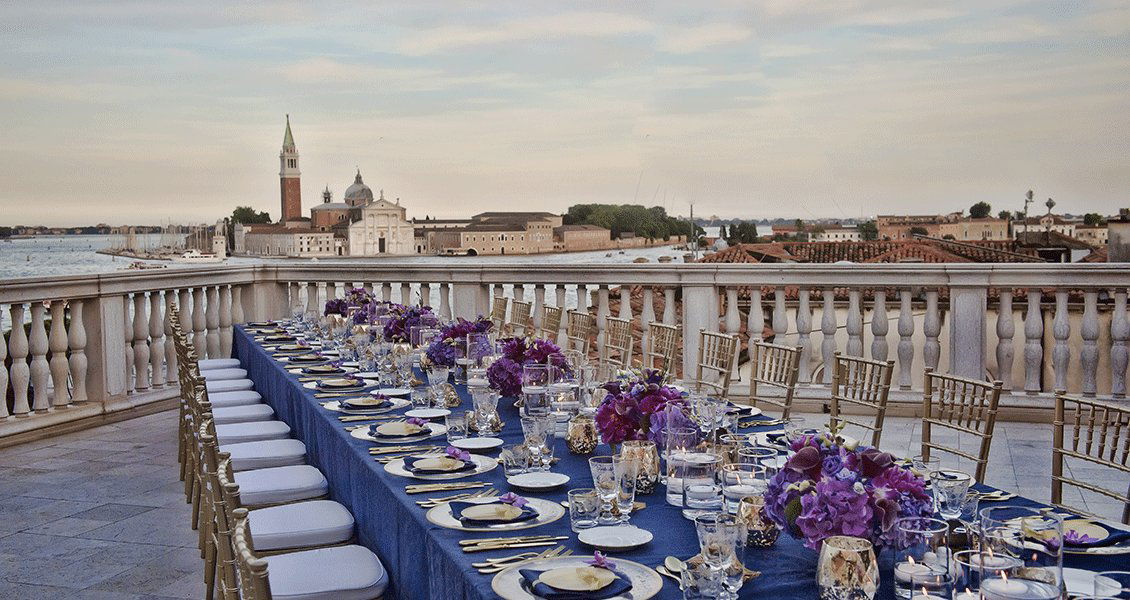 When it comes to getting married in a foreign locale, it's best to expect the unexpected. Investing in wedding insurance will help protect your financial investment and offer some emotional assurance—plus, some venues even require it.
Ensure there are no recent travel warnings, political issues, or health concerns in the region—if there are and you remain undeterred, make sure your guests are fully informed—and none of your guests will feel uncomfortable due to their religion, gender, or sexual preference.
Warm-weather destinations call for sunscreen or aloe vera while alpine environments are conducive to hot cocoa mixes or mittens.
For a Caribbean wedding, pay attention to high season from mid-December to mid-April, when prices will be higher.
You can score deals in July, August, and September, but hurricane season runs from June to November," Nichols said. "On the flip side, mid-June to August in Europe is high season and you will pay a premium, although the off-season is in the winter months.
When deciding on a destination, keep in mind that it must be safe and have all of the resources you need.
Enlisting a travel agent can help lighten the load by taking over group reservations, inputting everyone's travel info, and scoring the best deals. They may also be able to snag upgrades and luxury treatments.
Be sure to include wiggle room in your budget for unexpected expenses, such as non-vendor tips, airport transfers, shipping costs, and baggage fees.
Don't forget to let your credit card company know of your travel intentions so you don't get hit with foreign transaction fees or worse—a declined card—at the final hour.
Save-the-dates should be mailed eight to 12 months before the wedding. The official invites should go out no later than three to four months before the wedding date.
A valid Passport is a given for international travel, and you'll at the very least need a driver's license for domestic destinations. Double-check all expiration dates as soon as you choose your wedding date and location.
Depending on the country, additional information, such as a list of previously visited countries, health records, or vaccinations, may be required.
Transitioning into honeymoon mode may require a bit of finesse, especially if you've decided to stay at the same resort as guests who have extended their own travels. Be clear about your departure by saying your goodbyes amidst the fanfare of a post-reception send-off.
Some resorts have elevated accommodations that are positioned separately from other rooms.